A close examination of the defining individual elements of a space reveal the singular threads of style that run through each category of interior design, from contemporary to eclectic. Contemporary comes with clean lines, while traditional design carries depth and texture. Farmhouse interiors differ greatly from industrial design, although both make use of raw materials. Bohemian and eclectic styles are also widely different, despite sharing similarities. And a glamorous space is at once playful and sophisticated.
Contemporary
Defined by clean lines and a simple aesthetic, contemporary design is fresh, dynamic, of-the-moment, and, often, monochromatic. The ever-popular all-white kitchens are entirely contemporary, as are light-filled open floor plans. This design style continues to evolve while maintaining celebrated characteristics — think minimalism, sleek surfaces, linear architecture, and neutral color palettes, too. While minimalism can feel stark, it can also be peaceful and focused due to its simplicity and by creating sculpture in the mundane.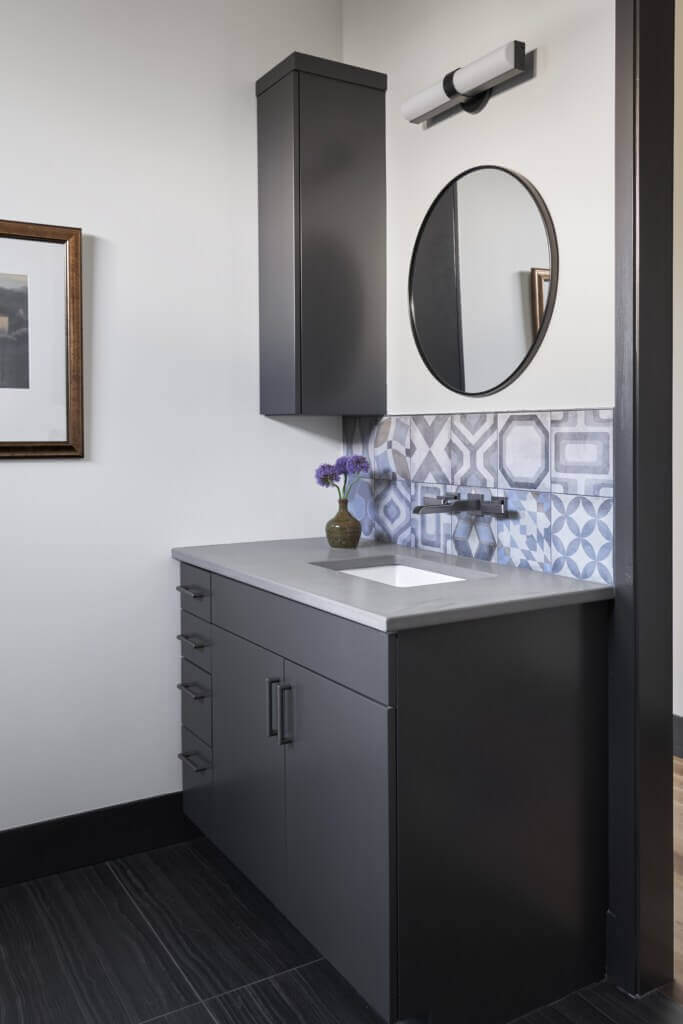 Traditional
Timeless and elegant, traditional design is, generally, the most familiar style. Crafted with an emphasis on livability and sophistication, traditional spaces incorporate texture, depth, and boldness — without being stuffy nor boring. Hallmarks of traditional design hail from the 18th and 19th centuries with heavy European influence. This design style embraces antiques, built-in cabinets and molding, plush fabrics, and art.
Transitional
A dominating trend in interior design style is the combination of contemporary and traditional styles. Traditional spaces can air on the side of formal, so modern pieces are incorporated to soften the space. In transitional design, the lines are blurry, and the rules aren't clear — which makes it fun. Modern embellishments and traditional bones work together to create a cohesive look.
Farmhouse
Known for salvaged materials, rustic undertones, and reclaimed wood, farmhouses are warm, charming, and jam-packed with character. Farmhouse style remains a dominating décor trend, but today, designers take a refined approach to the well-worn design style.
Glamorous
A style reserved for the discerning homeowner, glamorous design is at once fashionable and luxurious. Splurge-worthy and statement-making art, materials, and furniture make up a glamorous space — whether it be the living room, bedroom, or dining area.
Bohemian
Layered touches of color and texture come together unexpectedly in Bohemian design. The California cool, laid-back style celebrates creativity and incorporates a mix of materials, art, and color. Teals, pinks, and royal blues are colors commonly associated with this design style.
Industrial
An uptick in renovation of old warehouses has resulted in an uptick in industrial design, predominantly in restaurants — but the elements of industrial design feel right at home in residential spaces, as well. Organic materials are at the heart of industrial design, which highlights raw ingredients, such as exposed brick, steel, and wood.
Eclectic
Eclectic design style, by its nature, is difficult to define. One-of-a-kind elements come together to create one-of-a-kind designs that express the stylistic preferences of the homeowner. Sometimes chaotic and always unique, you'll recognize an eclectic design when you see it.
Ultimately, the most important thing is to find the style that works for you. What is your design style?
——––
Discover more of our blog posts here. We cover everything from color to coffee table books to functional design.